KIKO MILANO BRINGS SPRING TO YOUR BEAUTY ROUTINE
Successful Italian make-up brand Kiko Milano takes the usual pleasantness routine to the next level with its Beauty Essentials Collection, which is produced in a finite number.
Kiko Milano is making a seasonal pleasantness update with its new collection, which consists of high-performance, fast-acting ingredients, and has powerful and innovative formulas.
In addition to its high-performance products, the Beauty Essentials Collection adds the sensual smoothness and refreshing feeling created by fragrances to its pleasant routine, without spending hours on personal care. The multi-functional works in the collection, thanks to their smart packaging, enable multi-purpose and multi-purpose artifacts to fit into make-up bags. Modular palettes bring together a wide and strong color alternatives, from heavy and deep tones of winter to light and bright tones of spring.
"Snackable Beauty"
Kiko Milano introduces the "Snackable Beauty" trend to make-up lovers with its new collection; The Beauty Essentials Collection is a special collection that is the pioneer of the "Snackable Beauty" trend, which consists of outstanding heroic works that can be thrown into a bag and used multiple times, such as eyeshadows, blushes and lipsticks, promising a fast and effective look of beauty.
SKIN CARE

2-in-1 Cleanser & Make-Up Remover
229.99 TL
A 2-in-1 facial and make-up remover enriched with apricot oil and peony extract gently cleanses the skin. The gel-cream texture that appeals to the senses effectively cleanses the skin of dirt and make-up residues.

Nourishing Prep Make-Up Face Mask
99.99 TL
Moisturizing and nourishing hydrogel mask prepares the skin for make-up application. The mask, which is enriched with Aloe Vera, nourishes the skin and offers an ideal care before make-up.
2 in 1 Serum & Toner
229.99 TL
The multifunctional product, which strengthens its effect by bringing together two skin care rituals, serum and toner, gives a fresh look while illuminating the skin.
Recharge & Refresh Eye Contour
299.99 TL
Recharge & Refresh Eye Contour, an ideal product that will revitalize the eye area, can be applied before make-up or for night care. The work, which is applied quickly under the eyes thanks to its metal roles with a refreshing effect, moisturizes and refreshes the eye contour thanks to its ginger extract formula.
Nourishing Lip Oil
229.99 TL
The nourishing lip oil nourishes and comforts the lips with its soft and creamy formula. The lip oil, which leaves a slightly shiny appearance, is very impressive with its texture enriched with flower petals and elegant floral scent.
Fast Drying Nail Lacquer
65.99 TL
Complementing the spring pleasantness routine, Fast Drying Nail Lacquer gives a professional gel nail effect. Its formula scented with peony notes can fix the color in just a few seconds. The gel-finish nail polish, which contains high pigments and pearls that reflects the light and creates a sophisticated shine effect, has four different colors.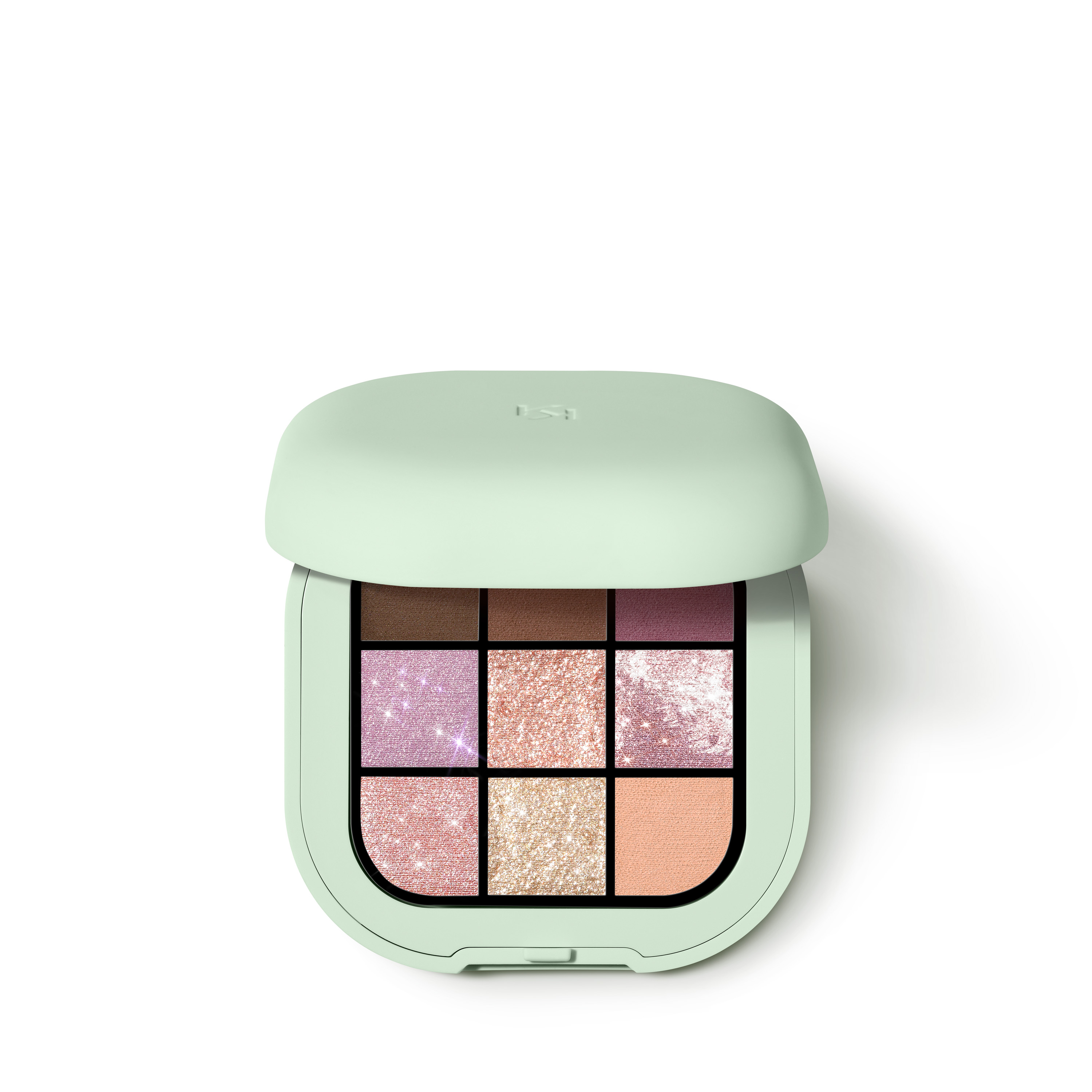 FACE
Radiant Foundation SPF 15
429.99 TL
Liquid foundation with a formula enriched with hyaluronic acid is a joker to equalize the skin tone, moisturize it and give the face a brighter appearance. Its moisturizing formula with SPF 15 can be applied quickly without burdening the skin. The foundation with a luminous finish has medium coverage.
Radiant Concelear
249.99 TL
Liquid concealer with a natural glossy finish, camouflages dark circles, skin imperfections and color differences with a delicate glow. The concealer, whose moisturizing formula is moistened with rose water and jojoba oil, has a shiny finish and a flowing texture that glides gently on the skin. The most striking feature of the work is its performance, the work that can be applied very easily with its metallic applicator and offers a permanence of up to 10 hours.
2-in-1 Blurring Primer & Perfecting Powder
399.99 TL
2-in-1 Primer and Powder is a multi-use product that can be used as a base before make-up and as a powder before and after foundation. The product, which camouflages skin imperfections and smoothes the hold of make-up, makes the skin look flawless and radiant. The argan oil-containing powder sits smoothly on the face as it applies effortlessly.
One of the key elements of the Beauty Essentials look is an effortless, natural flow of color. That's why the collection includes a range of options designed to create a full-toned blush.
All – In – One Face & Eyes Palette
449.99 TL
4 multi-sided palettes with matte and metallic finishes can be applied to both the face and eyes. It can be used as powder to enrich the contours of the face with a sophisticated glow, and as eyeshadow to color the eyelids. The palette, which contains 4 different powders that revitalize the skin and enrich the eyes with delicate and radiant tones, is velvety textured and highly pigmented.
The work, which provides a perfect harmony with the skin with its powdery structure that is easy to mix, allows to create a lightly heavy look with the desired effect. It is easily applied both as eyeshadow and powder with the 4-in-1 Brush, one of the star works of the collection.
Color Flush 3 – in – 1 All Over
279.99 TL
Color Flush 3 – in – 1 All Over, which gives color to the eyes and lips and vitality to the skin, is the closed weapon of makeup bags that does many things at once. The smudge-proof formula of Color Flush 3 – in – 1 All Over, which completes almost all make-up with a single work, is enriched with jojoba oil and shea butter. The work, which is very easy to apply and mix thanks to its highly pigmented liquid structure, has a matte finish.
Silky Luminous Blush
399.99 TL
Blush with a metallic and matte finish is the perfect work to revitalize the skin and create touches of light and volume. The blush, whose formula is enriched with jojoba oil, combines two effects, pearly and matte, for a multi-faceted effect.
Silky Matte Bronzer
399.99 TL
The powder with a matte finish gives the skin a natural and bronze effect. Thanks to its formula containing jojoba oil, it adds a silky and smooth appearance to the skin. The velvety texture with a matte finish blends easily and gives a lasting result that ranges from light to heavy.
Glowy Face & Body Highlighter
299.99 TL
The stick highlighter with a metallic finish can be used for both face and body. Highlighter with jojoba oil and shea butter in its formula illuminates the face and body with sophisticated light touches.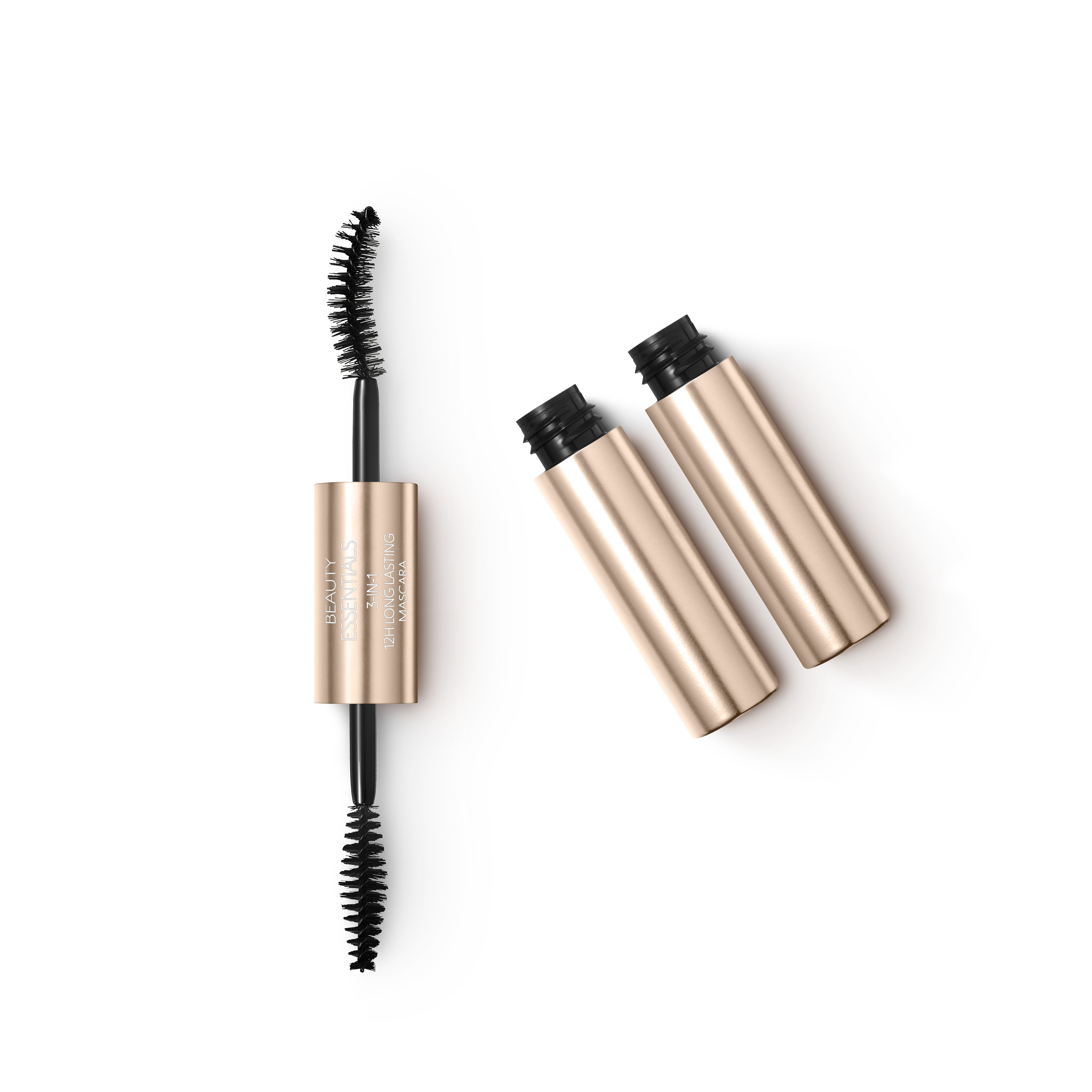 EYELASH

Trio Eyeshadow
279.99 TL
The triple eyeshadow has 3 different finishes: matte, satin and shimmery. It is very easy to apply the eye shadow, which gives the opportunity to play with matte to glossy effects that enrich the eyes and gaze.
All Shades of Eyeshadow Palette
429.99 TL
The palette, which is a complete work for those who want to express their creativity in make-up application, brings together 9 highly pigmented and multi-finish eyeshadows, from primer to marble effect eyeshadow. The palette includes 1 matte base, 3 heavy matte finish, 4 ultra metallic and 1 marble metallic finish eyeshadows.
3-in-1 12H Long Lasting Eyeshadow & Eye Pencil
279.99 TL
The 3 in 1 middle work can be used both as an inner and outer eye shadow, as well as as an eye shadow. 3-in-1 12H Long Lasting Eyeshadow & Eye Pencil, which helps to achieve up to 3 different effects with one work, adheres perfectly to the eyelids thanks to the creamy and pigmented formula of the eye shadow. The eye shadow on one side of the work, which promises to last up to 12 hours, has a strong and metallic appearance. Thin and matte-finished eyeliner can be applied to the inner and outer parts of the eye to aggravate the gaze and enrich it with lines and strokes.
3-in-1 12H Long Lasting Mascara
299.99 TL
12 hours lasting 3 in 1 middle mascara has a double applicator. It allows to achieve three different dazzling effects with a single work. The mascara has a volumizing effect, a curling and lengthening effect, and a panoramic, volumizing effect when both applicators are combined. The mascara, which contains jojoba oil and shea butter in its formula, can be applied quickly without leaving any lumps or aggravating the lashes. The curved applicator of the work gives the effect of curling and lengthening to the lashes, while the round applicator defines the lashes with its volume-enhancing effect. The combination of the two applicators provides a panoramic, volume-enhancing look.
Brow Mascara & 10H Lasting Brow Pencil
249.99 TL
An ideal product to define, fill and shape the eyebrows, the eyebrow duo consists of a pencil and colored fixing gel. The double-ended artifact provides even color release with up to 10 hours of permanence. With its colored gel small brush, it allows filling and correcting eyebrows in one step.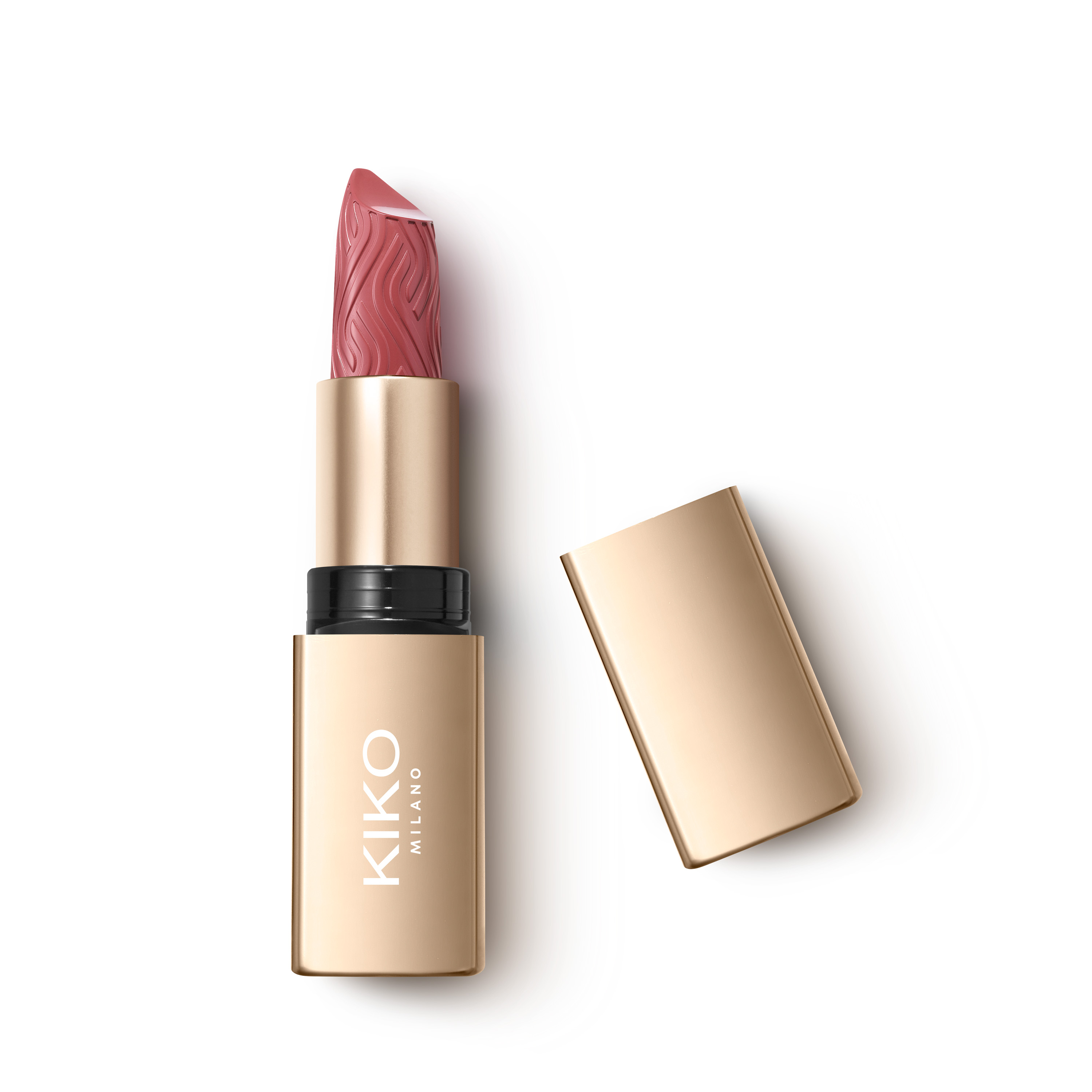 LIPS

2-in-1 Long Lasting Matte Lipstick & Pencil
249.99 TL
While long-lasting matte lipstick and lip liner clarify the form of the lips with a single work, it gives heavy color with a sophisticated matte finish.
The lipstick part of the 2-in-1 product has a formula enriched with jojoba oil, its rich and creamy texture glides quickly on the lips and gives an instant feeling of comfort. The soft-textured pen format is easily applied and provides up to 8 hours of permanence. The concealer color of the pen also increases the hold of the lipstick.
3D Effect Lip Gloss
249.99 TL
3D effect lip gloss, with its light formula enriched with Vitamin E, wraps the lips with a dazzling glow. The work, which has a volume-enhancing effect, leaves a soft feeling and a shiny appearance on the lips. It can be used alone to enhance the natural color of the lips or as a top coat to enhance the lip appearance with extra shine.
Hydrating Shiny Lipstick
249.99 TL
Moisturizing lipstick with a glossy finish has a heavy and even color release and a creamy consistency. Enriched with jojoba oil and shea butter, the lipstick with moisturizing properties gives the lips an impressive color and a sophisticated glossy look. The peach scent of the lipstick is dazzling.