15 HAIR SERUMS FOR STRONG HAIR
You can think of hair serum as a protective shield for your hair. Sure, you probably apply a conditioner to your hair, but you can blow dry quickly after getting out of the shower, curl it with a curling iron, or soak it in the sun and salt water for a day. This is where hair serum can come into play! Hair serum not only protects your strands against all these elements, but also provides moisture to your hair.
Unlike hair growth shampoos and oil-based formulas, hair growth serums are leave-in conditioners that penetrate the scalp.
Just as you protect your face with moisturizer, you also need to protect your hair. You rarely leave the house without applying moisturizer to your face, and the same ideology should be applied to your hair as well.
Time to invest in hair serum! Here are 15 of the smoothest serums…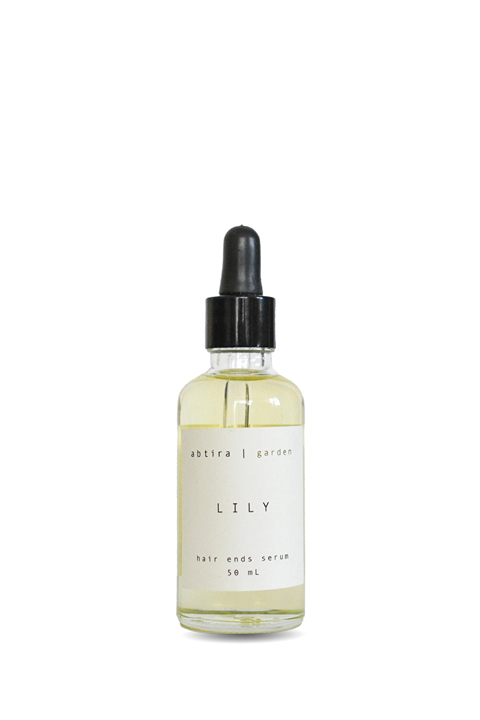 one
ABTIRA GARDEN
Lily Hair End Care Serum
460 TL
Care serum for hair ends Lily helps to reconstruct damaged and lifeless hair ends. Strong argan oil in terms of vitamin E renews and strengthens the hair. Jojoba and macadamia oil, which contain plenty of fatty acids, provide moisture and shine to the hair. Antioxidant hazelnut oil and capric triglyceride protect hair from damage. Provitamin B5 is effective against hair breakage. The lily gives this elixir a nice scent.
abtira.garden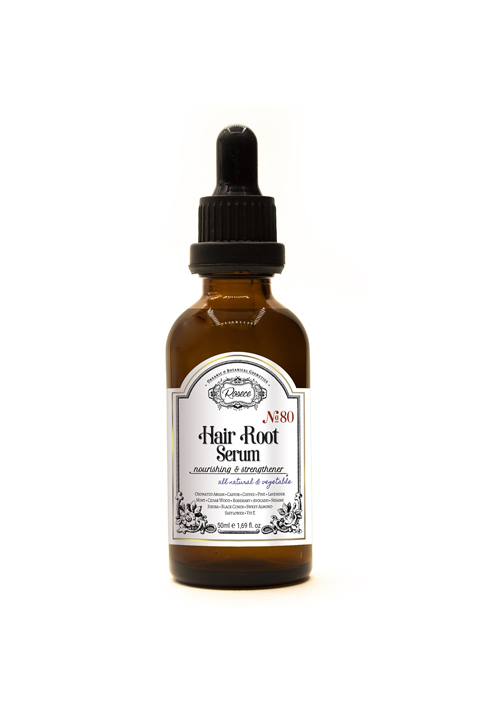 2
ROSE
Hair Base Serum-Nourishing and Strengthening
225 TL
It nourishes the scalp with natural plant oils containing valuable vitamins, fatty acids, oxygen (O3) and caffeine for the scalp, and strengthens it against environmental conditions by reducing moisture loss. It helps to reduce hair loss by supporting healthy scalp with ozonated argan, natural caffeine-containing coffee bean oil, avocado oil and other herbal effects.
store.rosece.com
3
BALMAIN
Overnight Repair Serum
1.850 TL
A luxurious, rich hair serum for an intense overnight repair treatment… Its concentrated formula helps to repair and strengthen the hair. Enriched with natural oils and extracts, the serum helps reduce the visible signs of damaged hair and protect it against breakage.
beymen.com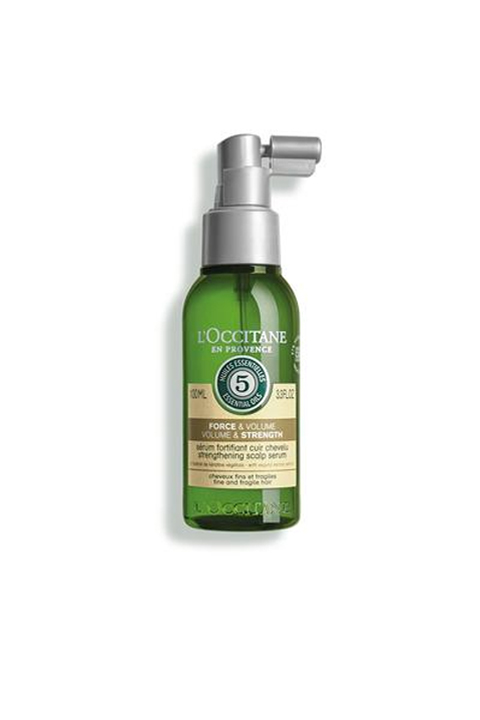 4
L'OCCITANE
Aromachology Volumizing & Plump Scalp Serum
555 TL
This silicone-free, expert hair strengthening serum has a stimulating effect when massaged into the scalp. It helps to give a more resistant structure to thin and easily broken hair. By making the hair stronger and more voluminous, it gives a lively look to the hair quickly after the application. It affects the roots and does not weigh down the hair.
loccitane.com.tr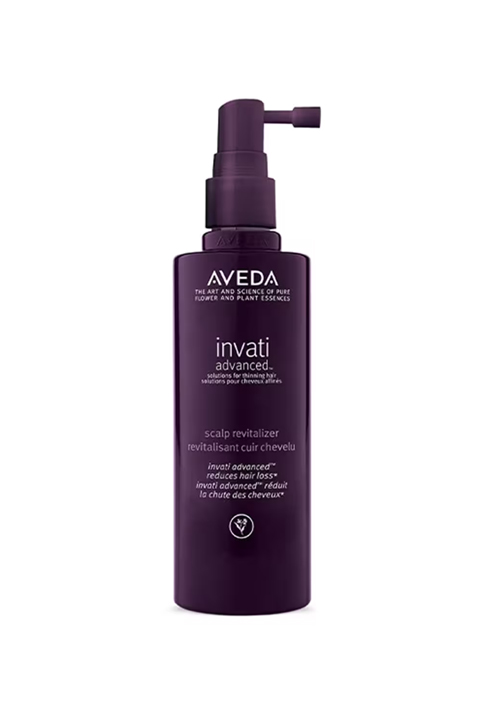 5
AVEDA
Invati Advanced Anti-Shedding Hair Serum
It reduces hair loss to protect your long hair. When applied once a day, this refreshing formula instantly thickens the hair by supporting the skin's natural keratin production, and revitalizes the scalp when massaged.
aveda.com.tr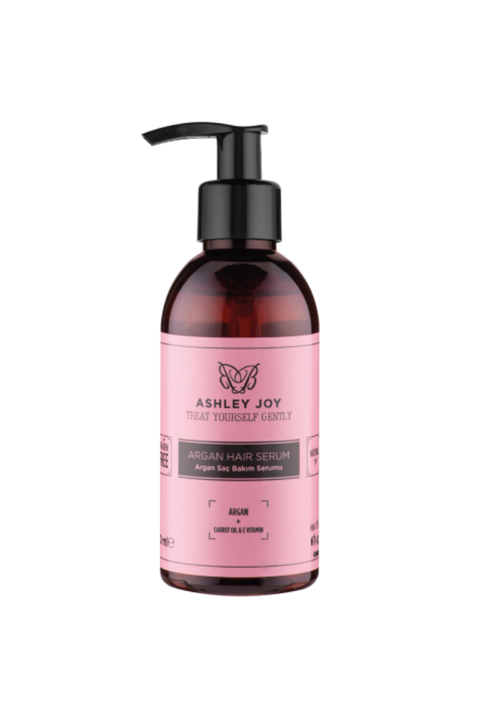 6
ASHLEY JOY
Argan Hair Care Serum
299.90 TL
A powerful serum with vitamins A, E and Argan oil, it gives shine to dull, lifeless hair. It repairs and smoothes the ends of the hair.
ashleyjoy.com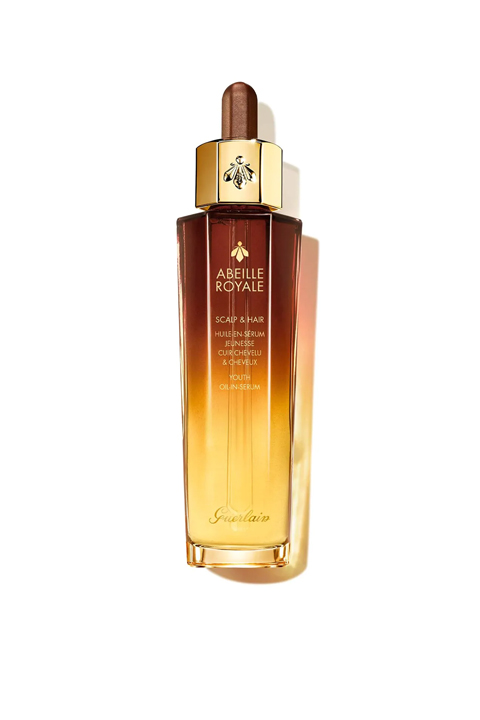 7
GUERLAIN
3,550 TL
Abeille Royale Scalp & Hair Youth Oil in Serum
Concentrated with Dynamic Blackbee Repair technology, enriched with black bee honey from Ouessant Island, Youth Oil-in-Serum triples the vitality of the scalp and increases the resistance of the hair fiber five times. Hair regains its youthful strength and shine.
sephora.com.tr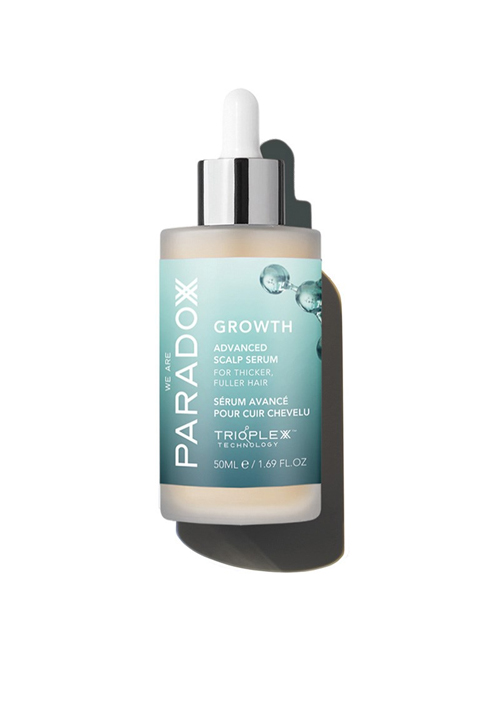 8
WE ARE PARADOXX
Hair Serum Promotes Hair Growth & Prevents Loss
890 TL
Scalp serum fortified with stimulating extracts such as caffeine, vegan keratin, biotin and horsetail extract… Fortified with proprietary Trioplexx Technology that stimulates the scalp and hair follicles to promote healthy hair growth, reduce breakage and fullness.
MakeUpTrendi.com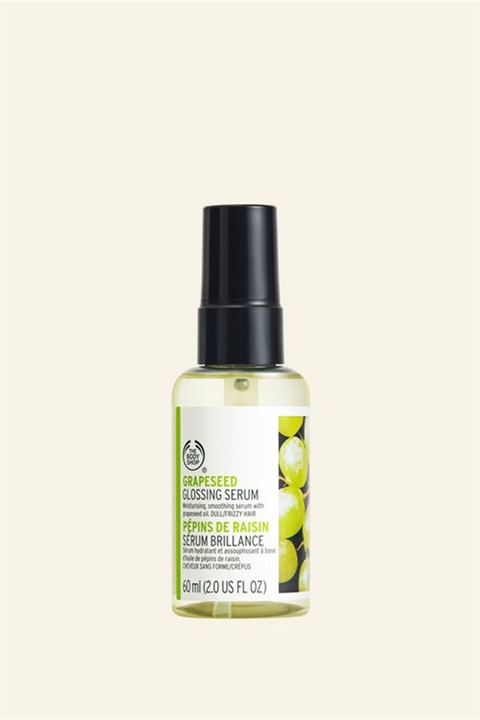 9
THE BODY SHOP
Grapeseed Shine Hair Serum
499 TL
With this serum with a vegan formula containing grape seed extract and sesame oil, it smoothes your hair and gives your hair softness and natural shine.
thebodyshop.com.tr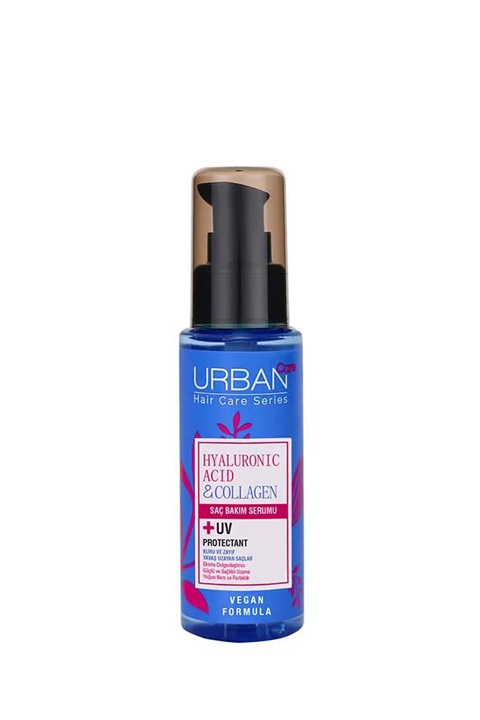 10
URBAN CARE
Hair Serum Ha and Collagen 75 ml
244.90 TL
Extra plumping & moisturizing hair care serum, developed for dry, lifeless hair that has lost its shine. Hyaluronic Acid in its content saturates dry and dehydrated hair with moisture. It gives a more voluminous and extra fuller appearance. It increases the elasticity of the hair and prevents breakage. Herbal Collagen, on the other hand, provides a healthy appearance by strengthening the hair follicles. Thanks to its UV filter, it protects the hair against the harmful rays of the sun.
watsons.com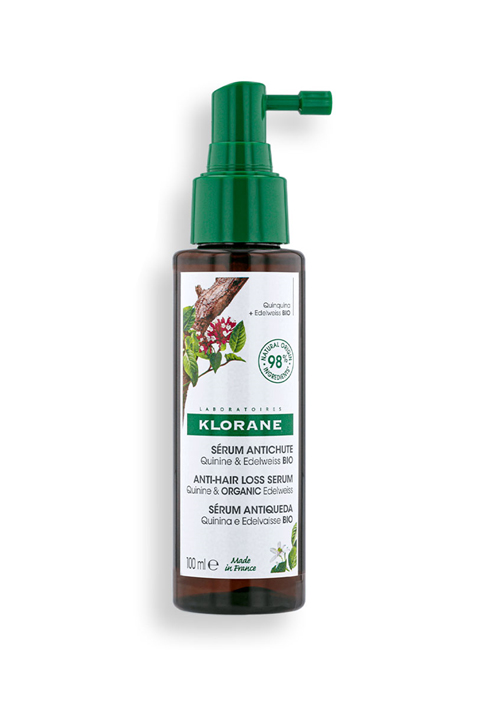 11th
KLORANE
Quinine & Organic Loveflower Strengthening Serum
849 TL
This highly effective serum, designed for all types of hair loss caused by stress, fatigue, changes in body stability after pregnancy and genetic effects, gives strength and vitality to the hair thanks to its effects on the scalp.
kozvit.com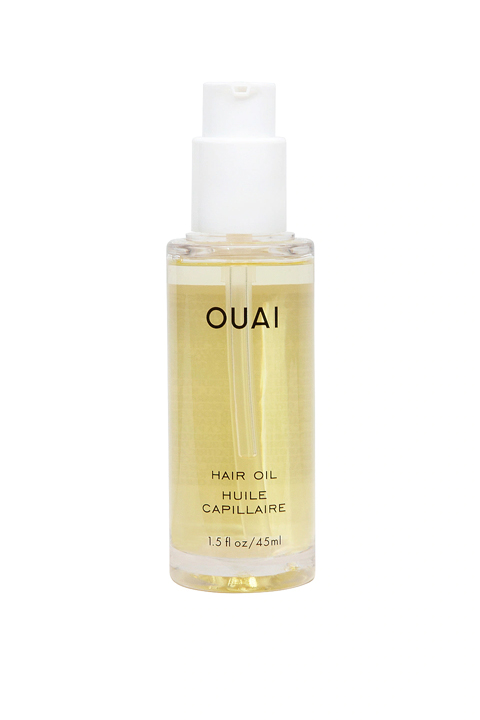 12
OAI
Hair Oil
526 TL
Packed with African Galanga, However, and Asian Borage Oils to prevent your hair color from fading and protect it from heat damage, the oil delivers smooth, frizz-free hair. The multi-purpose oil covers your split ends, providing a shiny and gorgeous smooth look.
revolve.com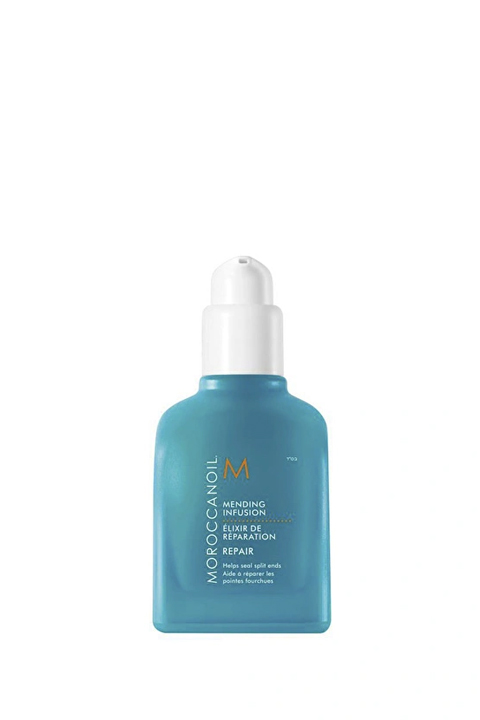 13
MOROCCANOIL
Mending Repair Infusion Serum
790 TL
The lotion applied to the ends of the hair is a nourishing and strengthening vitamin-rich formula containing quinoa protein for a silky appearance. The ultra-light argan oil formula reduces visible signs of hair damage such as damaged ends, dryness and color damage while simultaneously protecting against frizz.
beymen.com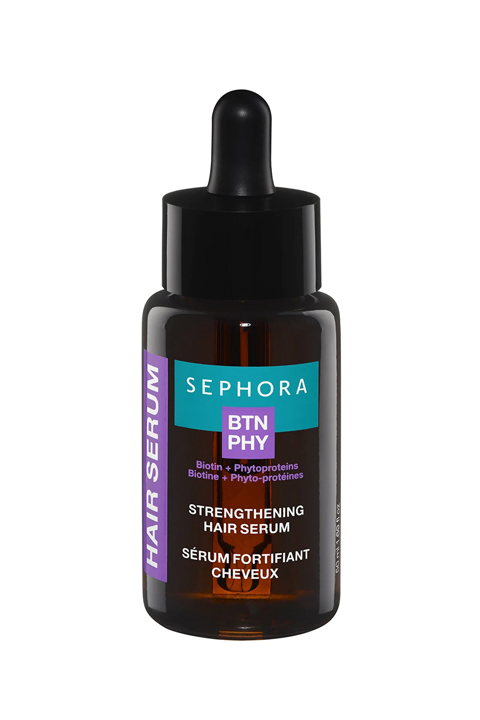 14
SEPHORA COLLECTION
Strengthening Hair Serum
299 TL
Enriched with plant-derived biotin and proteins, whose structure is similar to keratin, this strengthening serum is an ideal helper for heavier and thicker hair.
sephora.com.tr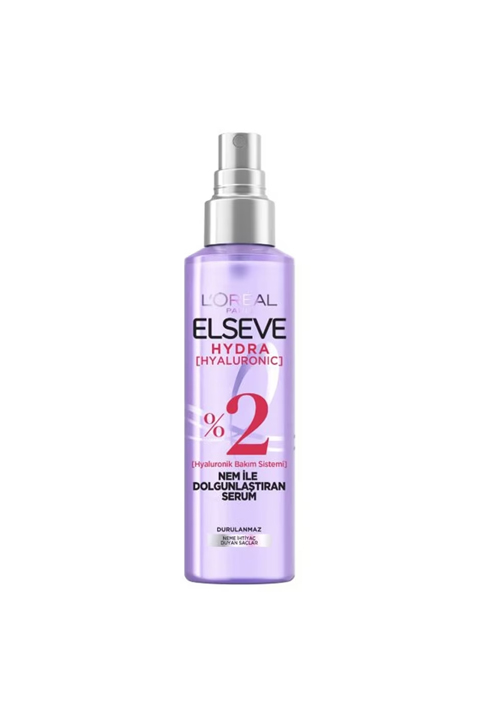 15
ELSEVE
Hydra Hyaluronic Moisture Plumping Serum
139.50 TL
Plumping serum reinforced with the Hyaluronic Care System; It increases the thickness of the hair fiber by filling the hair with moisture without weighing it down.
gratis.com